A weekend enjoying the charm in and around the small town of Grand Marais in northern Minnesota. Discover the natural beauty of this place!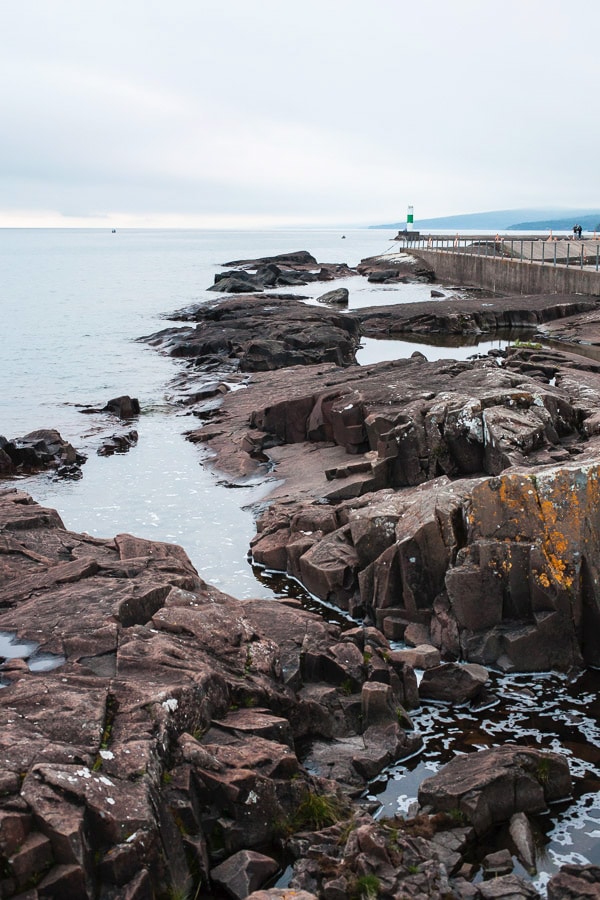 We're doing something a little different on The Rustic Foodie this week! My husband and I love to travel any chance we get and I've toyed with the idea of chronicling our travels for the past few years.
I finally decided to go for it and snapped a few photos when we ventured up to the charming little town of Grand Marais located on the shore of Lake Superior in the Arrowhead region of northern Minnesota a few weeks ago.
We've been to Grand Marais numerous times so it definitely wasn't our first visit but there's a magical quality to this place that makes each trip feel special and unique. When we roll into town it feels like coming home yet like discovering something new at the same time.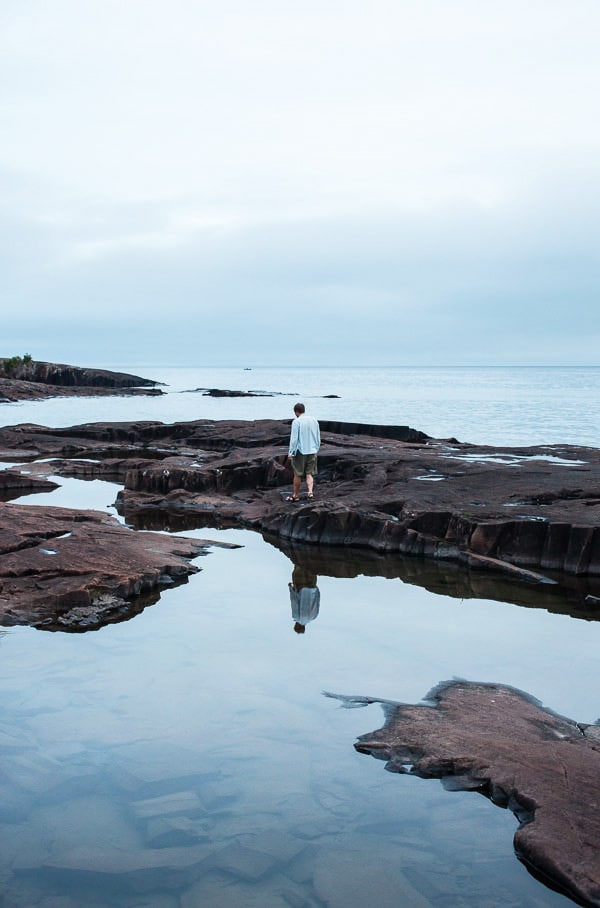 Artists Point | Grand Marais
There are a few things that strike me every time I visit Grand Marais. One of them is the light and the other is the smell. The air feels clean and crisp and almost always smells like smoked fish and pine. It's comforting and inviting. (Is it weird to get excited about travelling someplace to breath the air?) As a photographer I'm always intrigued by the quality of the light here. It's rich and it's constantly changing.
A dense layer of fog often coats the landscape and gives it this mystical vibe. No two sunsets are alike (the same is probably true of sunrise but I'm not much of a morning person so I really wouldn't know).
The sky above the harbor can change from deep blue to purple to pink to slate grey in the matter of an hour. And it's not uncommon to spot northern lights when in Grand Marais. If you ever get the chance to see northern lights, take it! Trust me on that.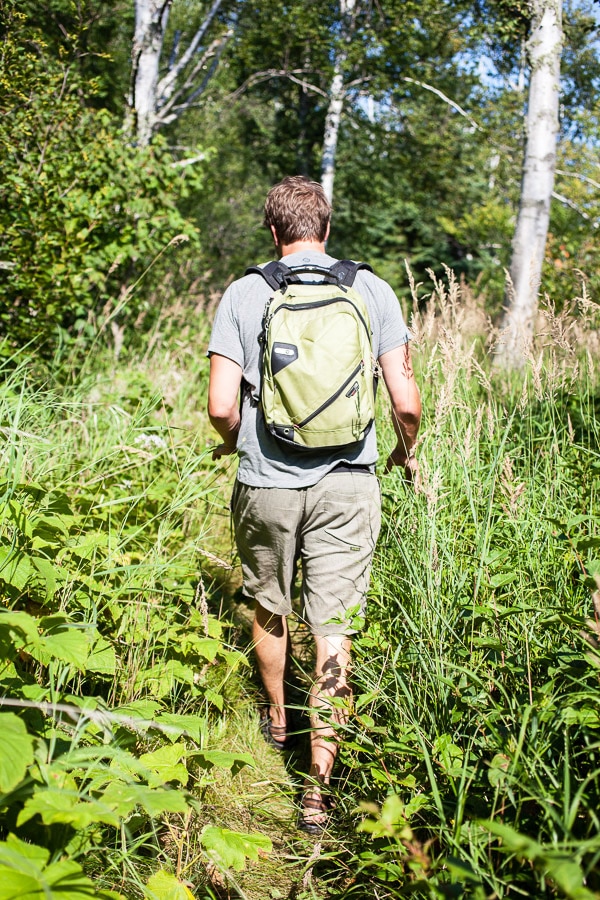 If you love nature and outdoor activity you will fall in love with this place. There are endless hiking trails from which to choose.
Minnesota has a great state park system and many of them are located along the shore of Lake Superior. The Superior Hiking Trail is a local trail system that runs 300+ miles from Duluth to the Canadian border. These trails are kept in excellent condition making the entire Arrowhead region a haven for those of us who love to hike.
My husband is a planner by nature and I'm, well, not. This can be a point of contention in our relationship but it serves us well while travelling. He provides a bit of structure and I try my best to push him out of his routine. He gets up early, plans our hike for the day, I get up not early in the morning and demand that we stop for coffee, and then we hit the trails. It's a well-honed system.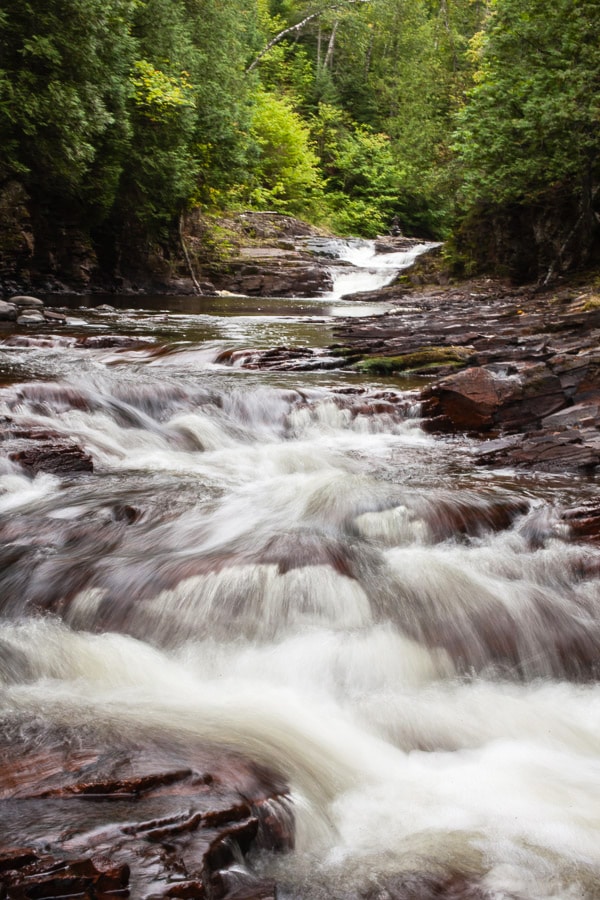 The terrain in northern Minnesota is great for hiking. There are nice elevation changes (at least by Midwest standards) that provide spectacular views of Lake Superior and the Superior National Forest. You are basically surrounded by water and trees which makes this gal very happy.
Rivers and waterfalls are abundant in this region of the state. Many of the hiking trails run alongside these rivers providing you with the sound of running water as you hike.
I love to splash around in the rivers (this is especially nice on a hot day) and/or stake out a quiet spot to curl up with a book. I love to read but rarely have the time to do so. Reading is always a treat for me but reading next to a flowing river is like icing on the cake.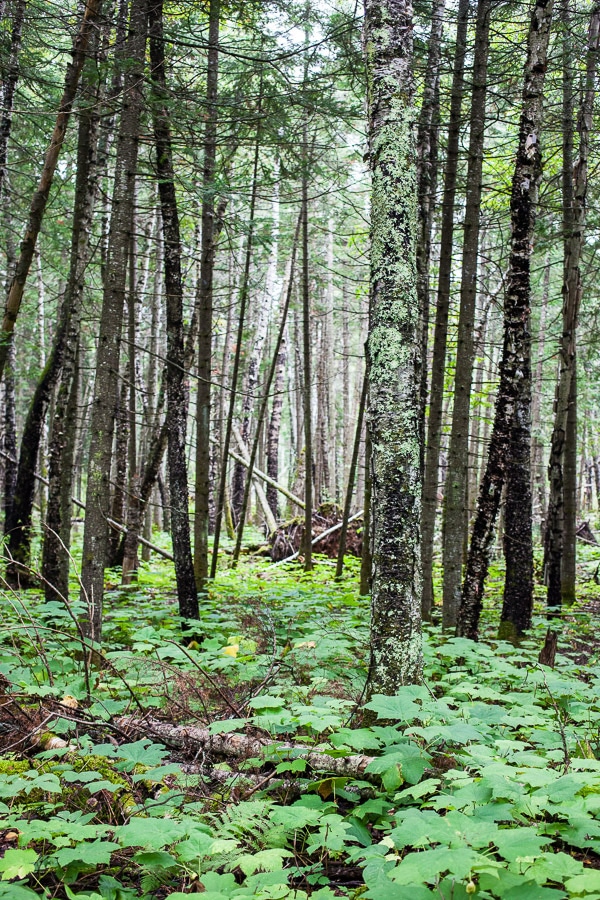 Minnesota poet Bill Holm describes the difference between what he calls the 'woods eye' and the 'prairie eye' in his essay Horizontal Grandeur.
"There are two eyes in the human head – the eye of mystery, and the eye of harsh truth – the hidden and the open – the woods eye and the prairie eye. The prairie eye looks for distance, clarity, and light; the woods eye for closeness, complexity, and darkness. The prairie eye looks for usefulness and plainness in art and architecture; the woods eye for the baroque and ornamental." - Bill Holm.
He unapologetically prides himself on looking at the world through a 'prairie eye' and being a prairie-dweller myself I am inclined to agree with him. I feel most at home surrounded by open space and tall grass but it's always nice to take a vacation from ourselves and look at the world through another eye.
I always feel that a vacation is not only about what the place can provide for us but how we grow and change from it.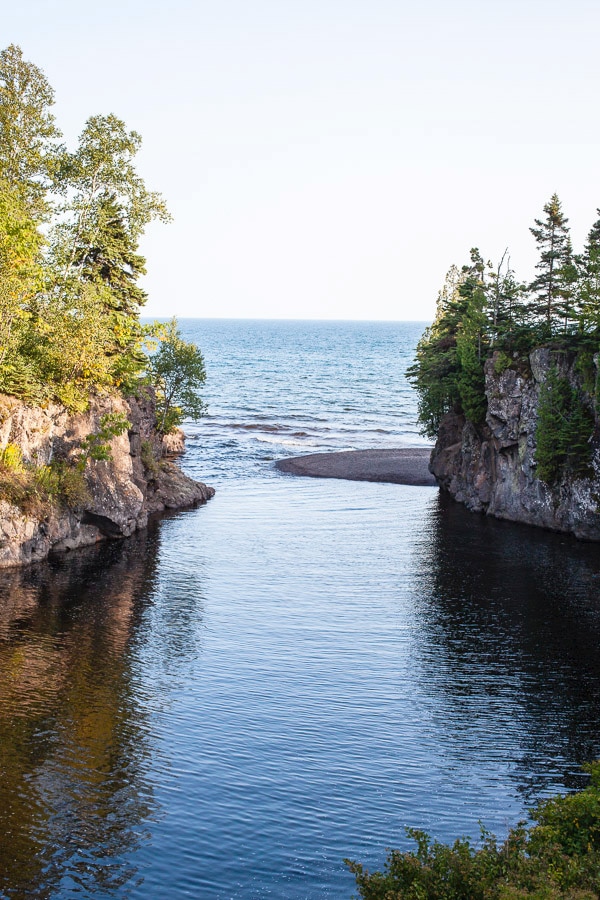 One of our favorite spots to hit on the North Shore is Temperance River State Park. The hike up to Carlton Peak can't be beat and hanging out on the shore where the river flows into Lake Superior is pure bliss.
The water looks blue and inviting but is famously COLD! (The average temperature in Lake Superior is 39 degrees Fahrenheit). The waves can be fierce and unpredictable. It looks different virtually every day. It may seem oceanic but in fact is full of rock and cold, cold water. If you do decide to brave the temperature please check daily swimming conditions as they can change rapidly. Riptides are common and caution must be exercised.
Lake Superior is truly a force of nature and one of those things that is far more powerful than any of us. Its beauty and power are completely undeniable.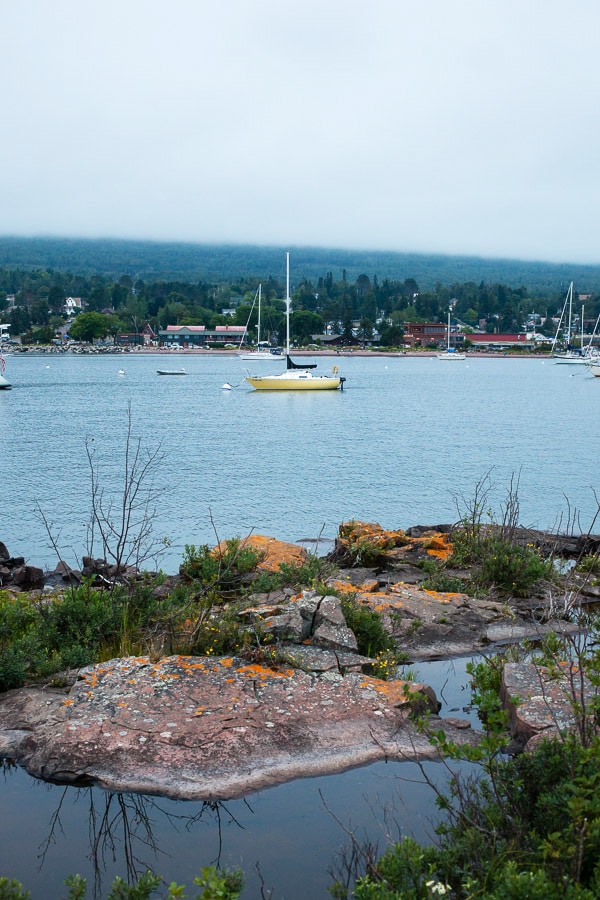 The Harbor In Grand Marais
Travel can mean different things to different people and can even mean different things to ourselves throughout various points in our lives.
We tend to think that it means embarking on great adventures that require copious amounts of leisure time and money but I think we can travel and explore in our own ways and in our own time. It can mean breaking out of our everyday routines and doing something as simple as hiking a new path through the woods or stopping at a roadside stand you've driven by a million times before.
It's about being willing to broaden our perspective and open our eyes to something completely new or looking at something familiar a bit differently.
This year more than ever I've been thinking about Anthony Bourdain and his legacy in this world "If I'm an advocate for anything, it's to move. As far as you can, as much as you can. Across the ocean, or simply across the river. The extent to which you can walk in someone else's shoes or at least eat their food, it's a plus for everybody. Open your mind, get up off the couch, move." - Anthony Bourdain.
It's up to us to fulfill it.
Want To Read About More Adventures? Don't Miss These Posts!