A light and fresh coleslaw recipe full of crunchy cabbage, sweet carrots, tangy mustard, and celery seed. The perfect addition to a summer picnic or BBQ!
This post may contain affiliate links.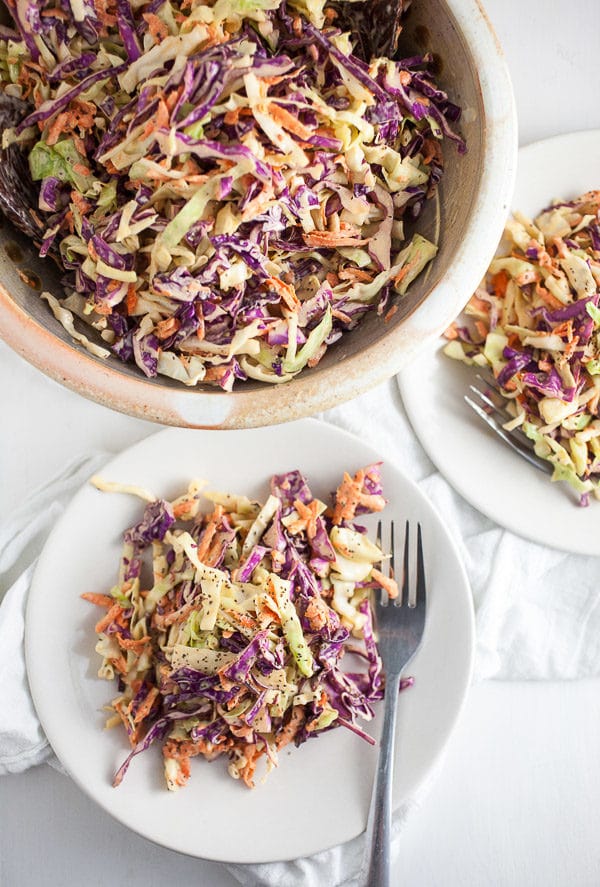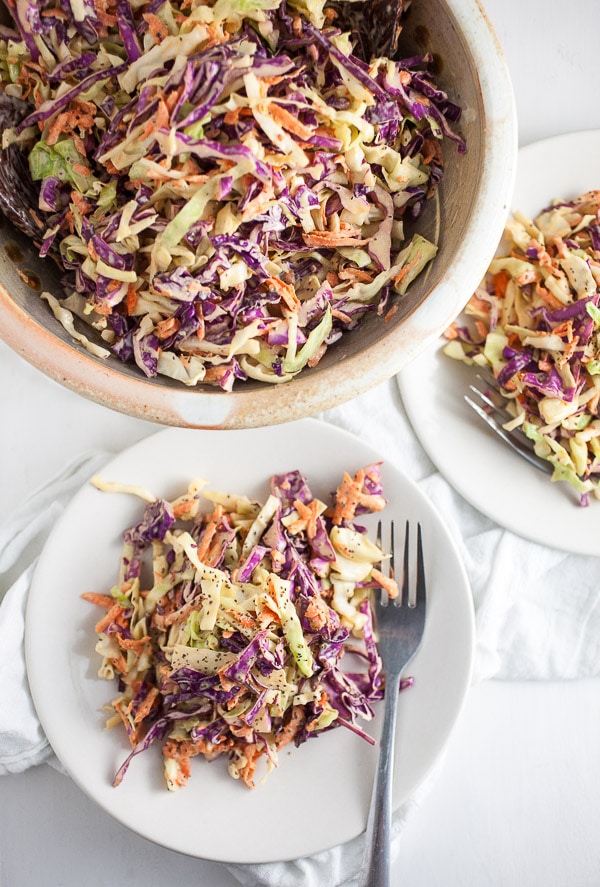 I'm going to come out and say it – I love coleslaw. Mostly because I love cabbage. Cabbage tends to get overlooked as a vegetable. Which is unfortunate because it's incredibly versatile and it has tons of flavor. You can steam it, saute it, or stuff it. I've even seen cabbage baked into cookies (although I personally believe that cabbage has no place in desserts). It's cheap, hearty, and super good for you. When I make coleslaw, I love to highlight the flavor of the cabbage – not mask it with cups of mayonnaise. You can eat this coleslaw on its own, as a side dish, or use it to top a sandwich. I think this recipe just may bring out the inner coleslaw-lover in you….