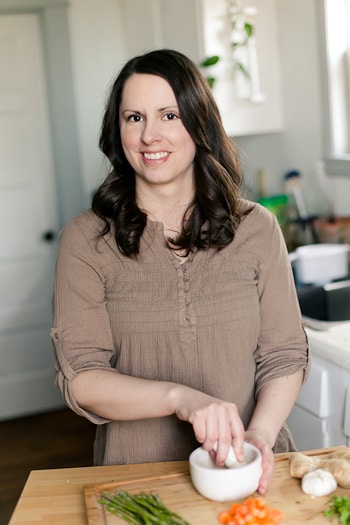 My name is Christine Rooney. I live in rural Minnesota with my husband and two cats, Sapa and Ḣota. We co-own a brewery – Goat Ridge Brewing Co. and I work as a freelance photographer. I like my food to be like anything else in life – down to earth and full of flavor. My goal is to take simple ingredients and coax them into their full potential using time-tested cooking techniques. I strive to be as healthy as possible, but hey, if someone offers me a chocolate eclair – I'm not turning it down.
I am heavily influenced by nature and this tends to come out in my cooking. I love to use seasonal and local ingredients if possible. During the summer months, you will usually find me working in the garden (if you have any tips on how to keep the deer out of it – please, let me know). I love to hike, swim, cross-country ski, read, write, photograph, and of course, eat. I am a small town girl through and through, but love to travel and am heavily influenced by global cuisines. List of things I consider necessary in life: Coffee, wine, cats, chocolate.
Photos by Stephanie Warzecha.