How to harness the rustic elegance of French culture in your everyday life and enjoy all the high quality wine and cheese that France has to offer!
This post was sponsored by the French Ministry of Agriculture but the thoughts and opinions expressed are my own.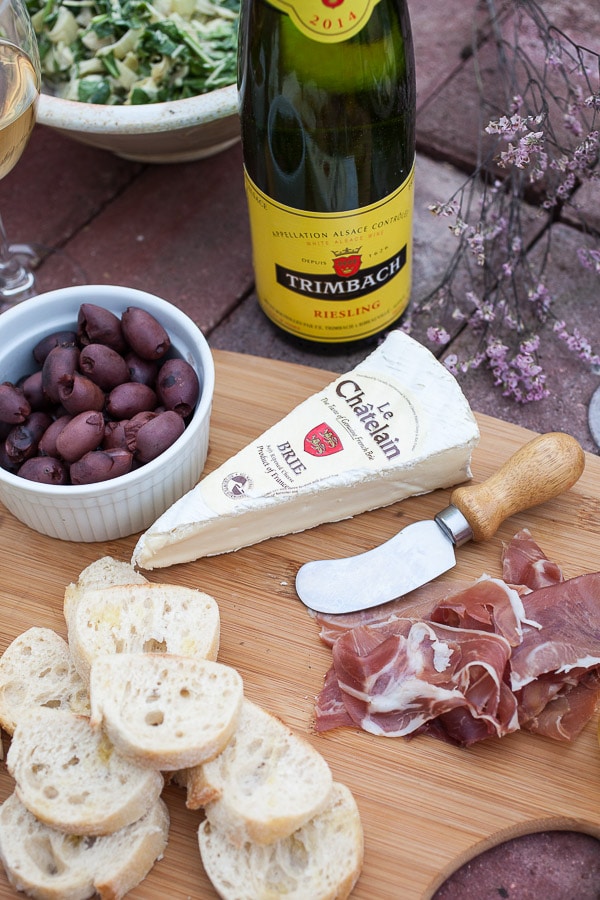 I live in Minnesota - a state known for its long winters and altogether erratic weather. There is nothing that Minnesotans enjoy more than outdoor activities after a long winter. It can be any kind of outdoor activity - hiking, kayaking, fishing, gardening - you name it.
If it's outdoors, you'll find our pale and pasty bodies outside doing it. I was all set to celebrate the arrival of spring with friends and a French wine and cheese picnic. The plan was to head out to a local park and enjoy the blooming trees and singing birds.
And then in true Minnesota fashion the weather got cold. Like really cold. Two nights ago I drove home in a snowstorm. But Minnesotans are also hearty people. A sudden dip in temperature or even a freak snowstorm won't stop us from the joys of spring.
So, we decided to celebrate its arrival with French wine and cheese while standing around a bonfire. With stocking caps and and blankets we stood around the fire and sipped delicious wine paired with simple snacks.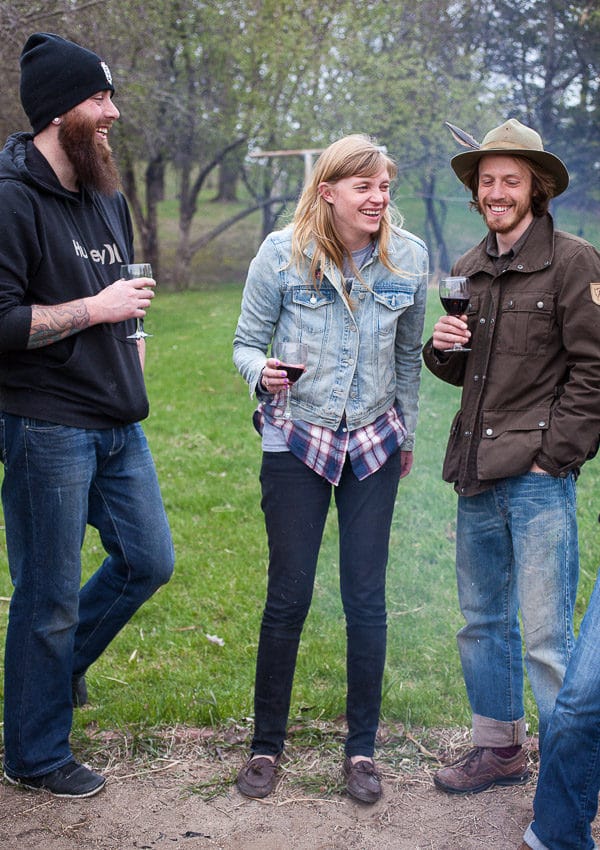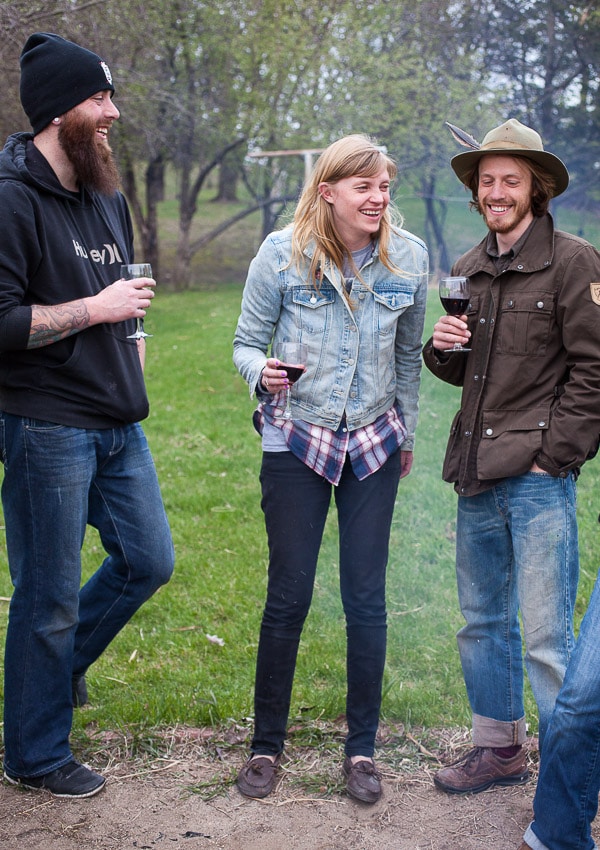 The high quality of French products is well known as is the notion that everyone deserves to enjoy those quality products and a high quality of life in general. I love this philosophy and strive to incorporate the rustic elegance of French culture into my own lifestyle.
And so I was happy to explore wines, cheese, and butter from all over France (everyone else was pretty happy about it, too).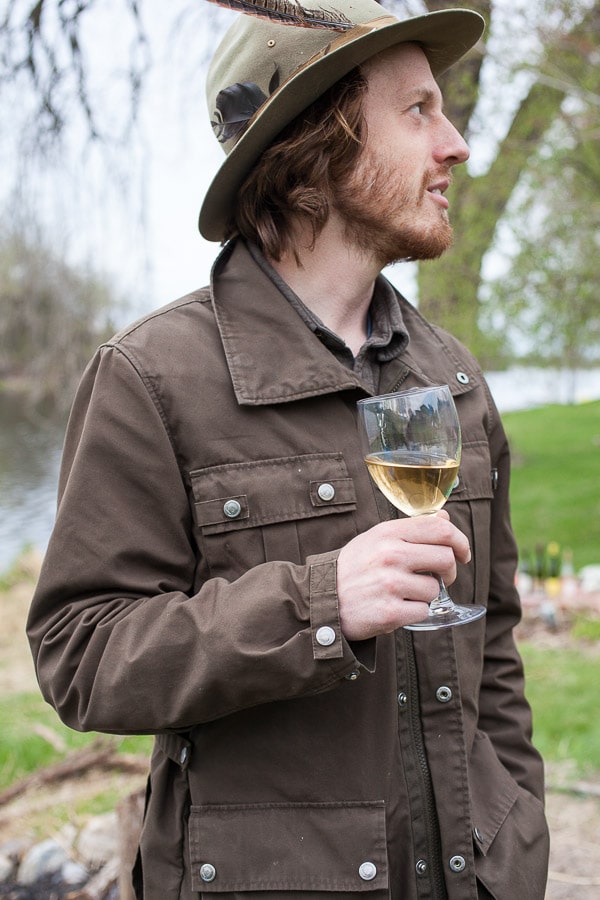 The first of our wines comes from the Alsace region. They include the Trimbach Pinot Gris Reserve 2013 and the Trimbach Riesling 2014. I gravitate more toward red wines but I was pleasantly surprised how much I enjoyed both of these.
The balanced nature of the Trimbach wines definitely comes through. Tradition is the name of the game with these wines - The viticulture origin of the Trimbach family dates back to 1626. The Pinot Gris was bright and smooth and and the Riesling was vibrant and easy to drink.
Rieslings tend to run on the sweeter side but this one had a nice clean finish. I thought they paired perfectly with a vibrant appetizer like this Lemony Spinach Artichoke Dip.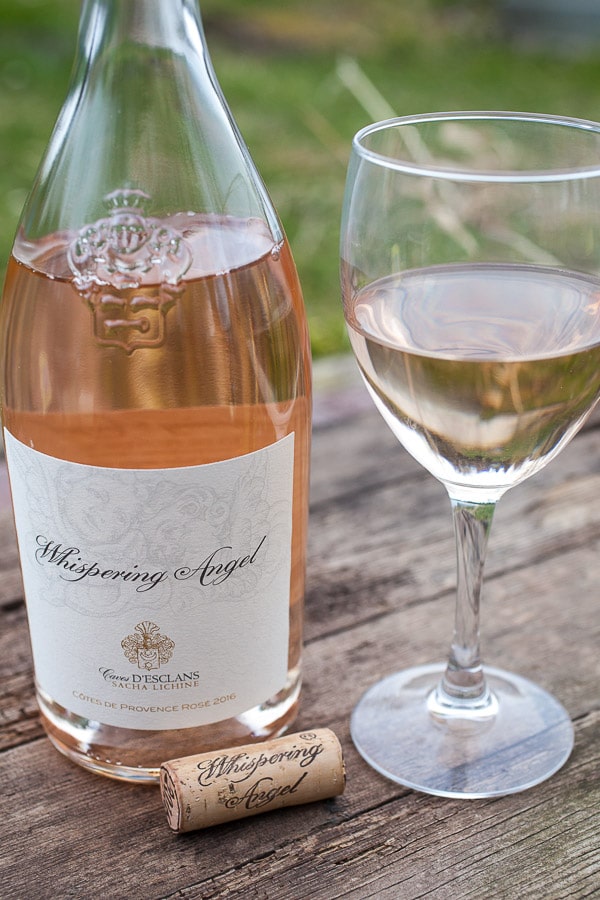 Next up was the Chateau d'Esclans Whispering Angel Rosé 2016 from Provence. This wine was an all around favorite. It's crisp, dry, and extremely easy to drink. Don't be fooled by the pink hue of this wine - it's not sweet at all. Chateau d'Esclans knows what they're doing. This rosé is the real deal. It's one of the smoothest wines I've ever tried. I didn't even want to pair it with anything. I just kind of wanted to hog the bottle to myself.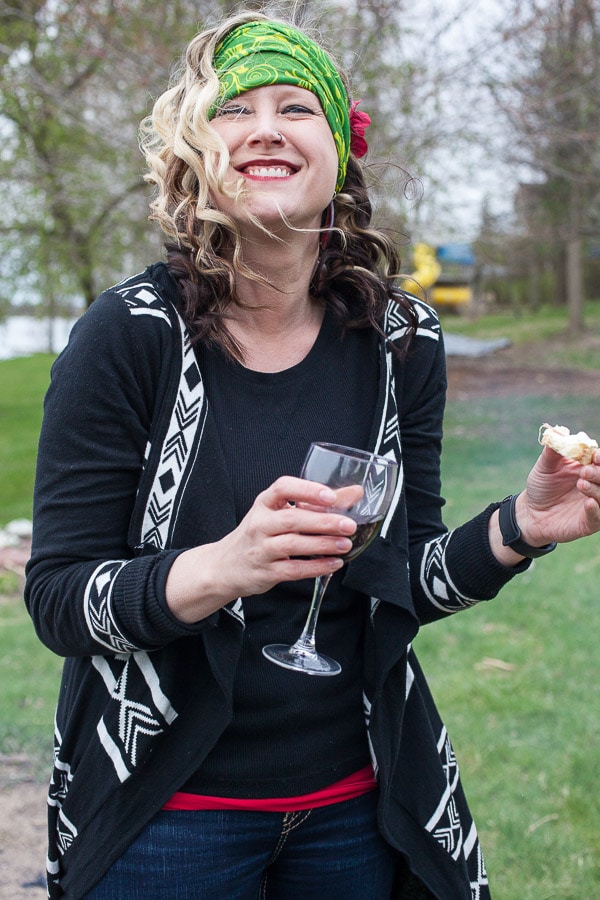 The tasting continues with wines from Languedoc. First up is the Mas De Daumas Gassac Red 2015. This wine is a real treat. It's a blend of Cabernet Savignon along with 18 other grape varietals. The creators Mas De Daumas Gassac take a natural approach to wine-making including an organically run farm and indigenous yeast.
It shows - the complex nature of this wine is dark and smoky. I found that smoked almonds complemented this red perfectly.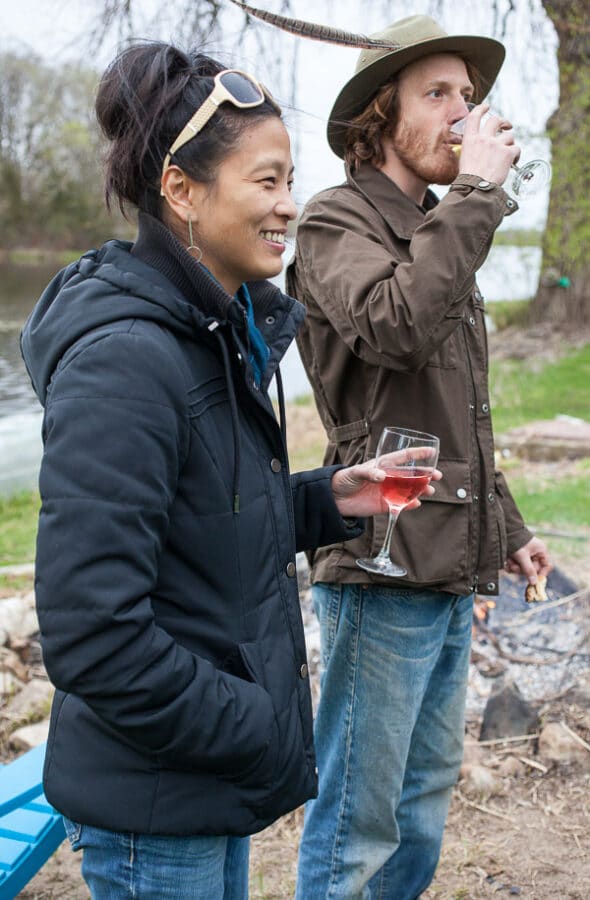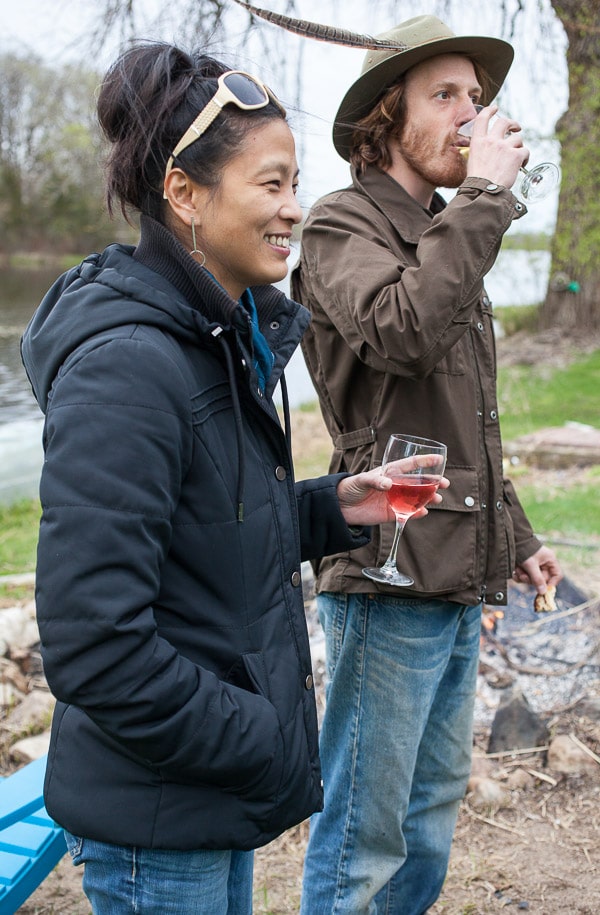 The second of the Mas De Daumas Gassac wines includes a 2016 Sparkling Rosé. This is just a fun wine to drink. Any time you pop open a bottle of something sparkly and pink is a good day. It's vibrant, refreshing, and dry.
The berry aromas pair well with a chocolate dessert - I went with Chocolate Ganache Dipped Shortbread Cookies.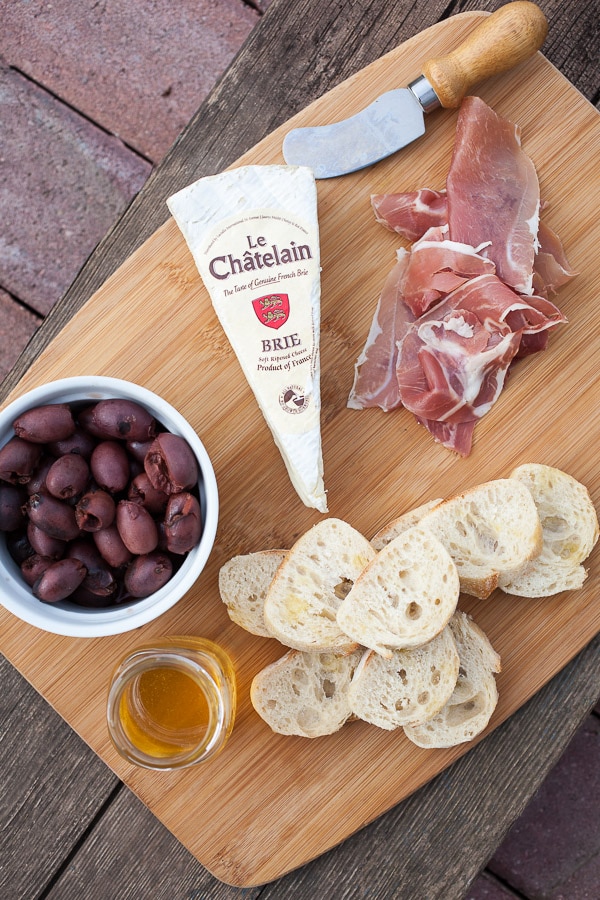 You cannot throw a party that revolves around 'All Things France' without cheese. It's like French law or something. When I think France, I think brie. Like this Le Châtelain Brie from the Meuse region.
This brie is perfectly suited for consumption in America because it is made with pasteurized milk unlike most French brie. It's everything you want in a brie - It's sweet, salty and a little pungent!
As a self-proclaimed wine-o I will say that no wine is complete without chocolate. I thought I would combine two quintessential French sweets - shortbread cookies and chocolate ganache - into one bite using President butter (the #1 butter of France).
President comes from the heart of Normandy and is known as the 'Grand Cru' among French dairies. [Recipe below]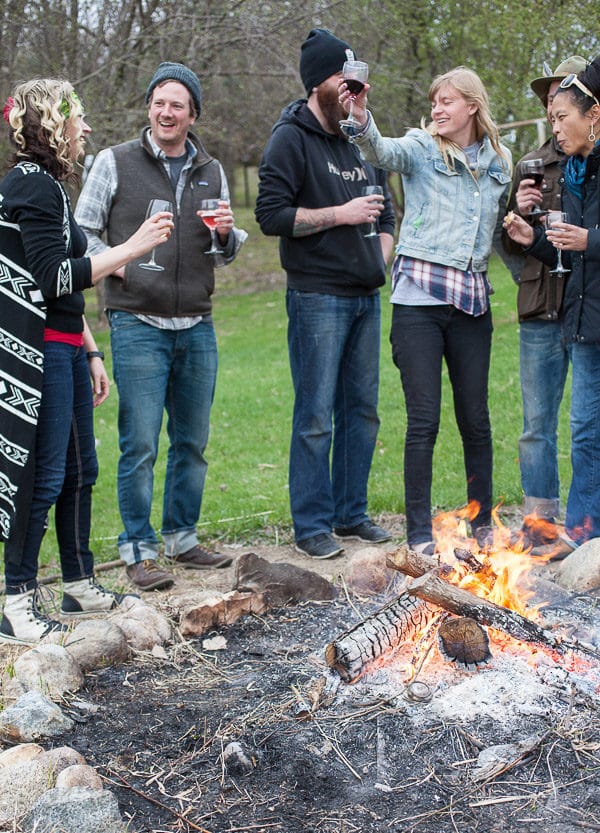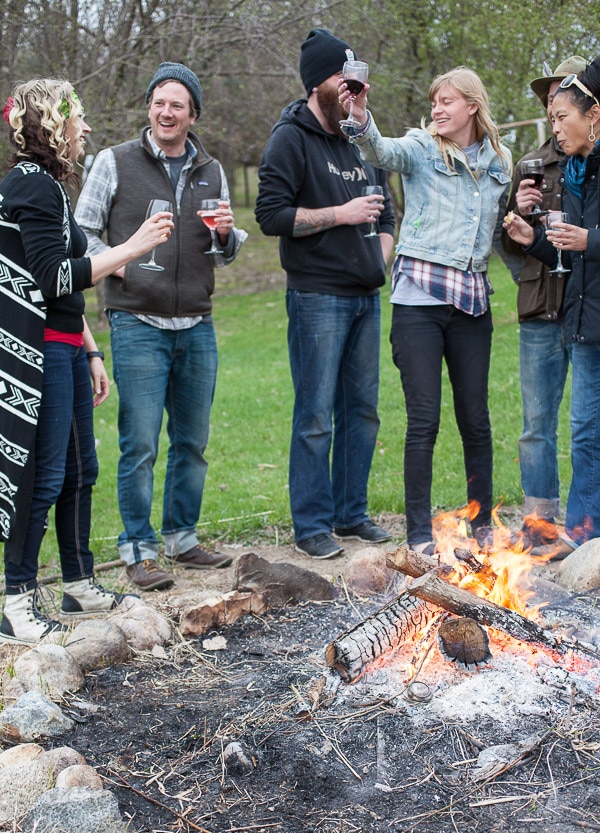 You can truly celebrate France and all it has to offer wherever you are - even on a blustery day in small town Minnesota. All you need is some French wine and cheese, a sense of appreciation for where you are and what you have, and a few good friends. Cheers!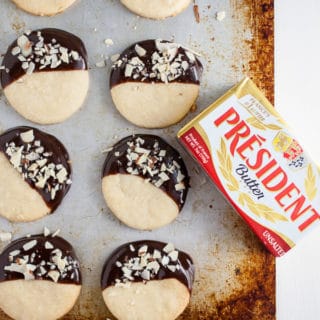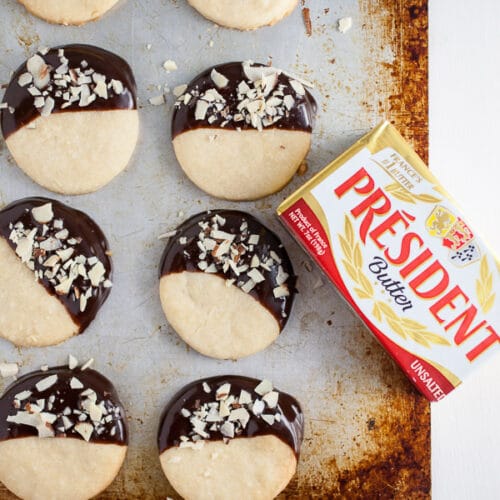 Chocolate Ganache Dipped Shortbread Cookies
Instructions
Heat oven to 350 degrees.

Cream the butter and powdered sugar in a bowl. Add the flour and salt and mix well to combine.

Roll the dough out with a rolling pin. (The dough will be crumbly like pie dough. Work it together with your hands until it rolls out.)

Cut the dough into circular shapes and place on baking sheet.

Bake for 10-12 minutes. Remove from oven and cool.

Heat a double boiler and add chocolate chips, heavy whipping cream, and instant coffee granules. Stir together until combined.

Dip one half of the cooled cookie into the ganache. Sprinkle sliced almonds over the chocolate half. Set aside to let the ganache set.
Notes
The chocolate may clump a bit when first melted. Slowly continue to add heavy whipping cream while the water is on a low boil and stir with a whisk for a few minutes and the ganache should become smooth.
These cookies last 2 days stored in an airtight container at room temperature. If storing for more than 2 days, transfer the cookies to the refrigerator for storage.